Puppy Sword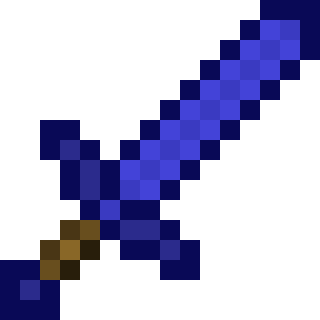 The Puppy Sword is a very good sword, better than diamond (7 attack), with 7.5 attack damage. It is made of Puppy Ingots and has 1600 uses.
Crafting Recipe
The Puppy Sword has a vanilla sword crafting recipe: 1 stick on the middle column, on the bottom and 2 Puppy Ingots in the middle column, top and middle places: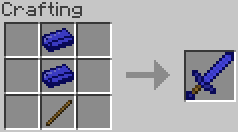 Usage
as a normal minecraft sword - with 1600 uses, very high damage (7.5), it is an awesome sword
Minecraft information
Is tool: yes - sword (harvest level 3, efficiency 8.5F, damage 3.5F, 1600 max uses, 15 enchantability)
Stackable: no
Unlocalized name: puppySword
Community content is available under
CC-BY-SA
unless otherwise noted.